Business Process: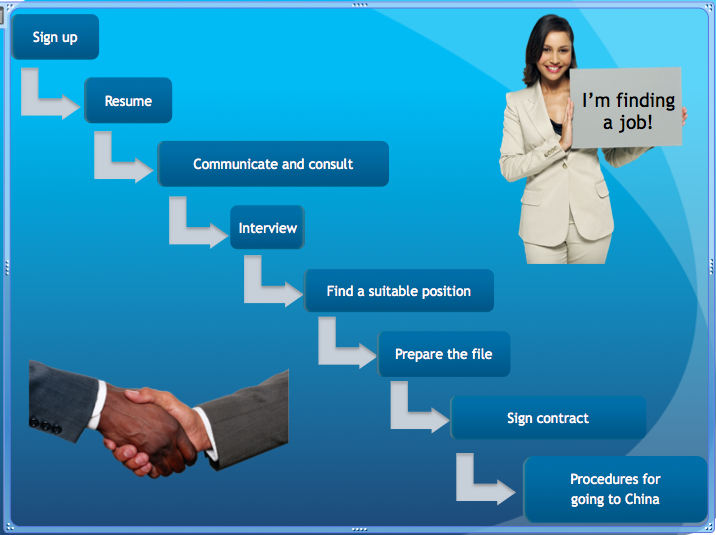 Foreign teachers should do:
1. Sign up at en.waijiao.com.
2. Communicate and express professional tendencies and requirements.
3. Prepare the documents required for the relevant policies of the Office of SAFEA:
personal passports, electronic photographs, application forms for foreigners to work in China, employment contracts or employment certificates, work qualification certificates, medical certificates, no criminal record certificates, Education certificate, the applicant holds a valid visa and other materials;
4. Signing the contract.
5. Apply for visas, purchase tickets and fly to China.